DAVIN WILSON Special at the Register & Bee

In the dying seconds of their game against Dan River, Norfolk Christian Academy handed the ball over to junior Jordan Epps just outside the paint.
With just a second on the clock, Epps unleashed a desperate shot that echoed off the rear rim, sending Dan River players and the crowd into a frenzy.
However, the celebration was a bit premature as officials whistled the Wildcats for a defensive foul, sending Epps to the line for a potential pair of free throws.
Epps failed his first attempt, shooting the Bulldogs within one, but the junior point guard was unable to drop his second shot, and Dan River lowered the defensive panel to start his stint in the Harry Johnson Holiday Classic with a thrilling 37-36 win on Monday afternoon.
Led by four with less than a minute to go, Norfolk Christian (6-1) got a massive arm shot when Epps broke through for a steal and finished in transition to make it a 37-35 game with 55 seconds to play. The Bulldogs continued their momentum with a steal finish, but failed to drop their shot, setting up a thrilling finish.
The fourth quarter was a back-and-forth dominated by defense and rebounds. Norfolk Christian started the frame with a 28-23 deficit but used a 7-2 to tie the score on the Traywick layup with 4:05 remaining.
Dan River (2-2) recaptured the 3-point lead from senior Darius Dickerson and extended his lead to five, 35-30, over Jalil Deshazor's senior layup after his steal with just over three minutes to play in the game. Traywick followed with a layup to bring the Bulldogs down to under three, but senior DaMari Glass gave the Wildcats a five-point lead, 37-32, with his one-block layup from junior Ty'Lyric Coleman.
Senior Cory Brooks made it a two-possession game with a layup and Epps called with a big steal from the "Cats" that followed, but the Bulldogs couldn't capitalize, keeping the score at 37- 33 with just over a minute to go. the competition.
There's the old adage "Defense wins games", and the Wildcats have proven the saying against the Bulldogs. Dan River used a pair of interceptions from Dickerson and a block from Coleman to take a 9-2 advantage over Deshazor's 3-point, layup, and-1 play, with just over four minutes left in the first. quarter.
Norfolk Christian Academy responded by scoring six of the last eight points in the quarter to reduce their deficit to 11-8 on the buzzer Traywick jumper.
The back-and-forth theme started in earnest in the second quarter as both teams used their fierce defenses and rebounding prowess to keep things neck and neck. Norfolk Christian took a 12-11 lead over Harrison Alexander's senior layup thanks to a second-year feed Van Deans.
Dan River responded with a 6-2 run that helped the 'Cats take a 17-14 lead over Coleman's layup after his steal. Dickerson and Coleman each played a big part in the race, with Dickerson recording a theft and Coleman a theft and blockage.
Sophomore Charlie Violette tied the game when he knocked down a jumper and a free-throw and-1 that followed, making it a 17-17 game with just a minute to go into the half.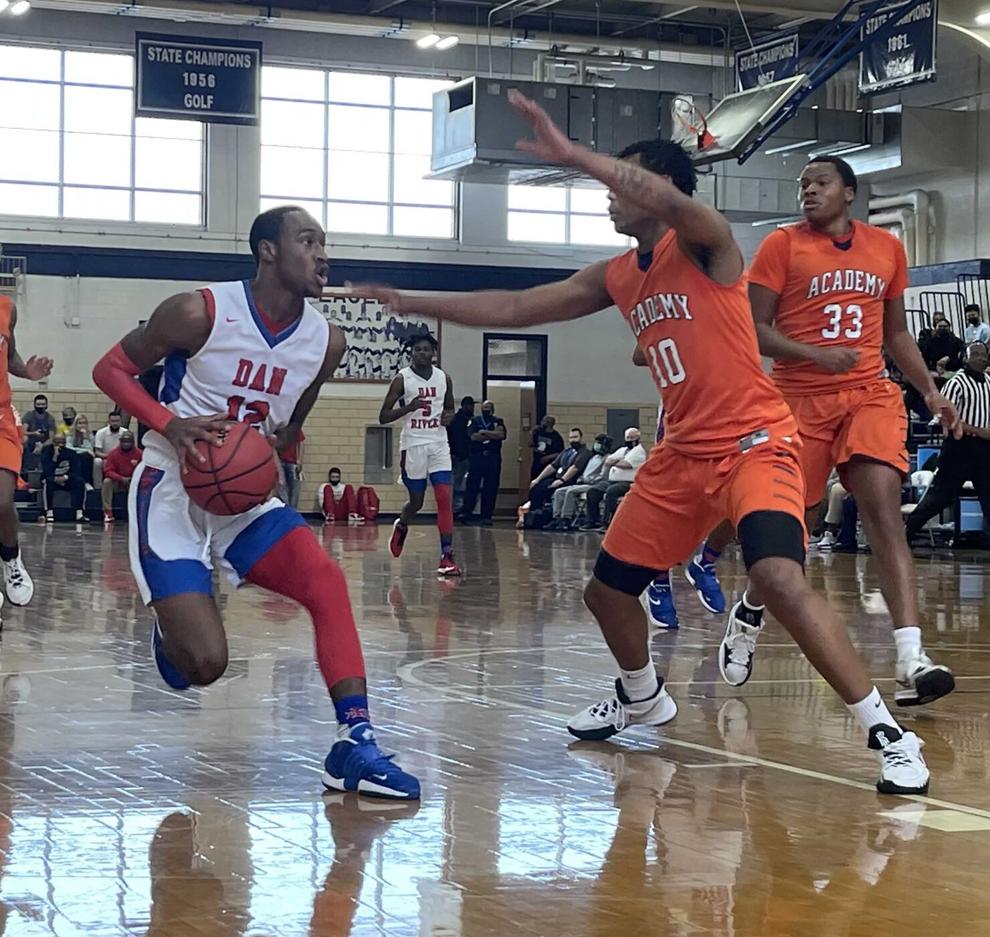 Sophomore Dorian Griffith put the 'Cats back in the lead with his 3 points and junior Shamar Ferguson closed a five-point streak in a row with his layup on a steal that made it a 22-17 game.
Junior Caleb Peck scored a three-point game before the break with his rider on the buzzer.
Coleman and Deshazor led Dan River with nine points while Glass finished closely with eight.
Alexander led the Bulldogs with nine points while Brooks finished with seven and Traywick added six.
Dan River will face game winner George Washington-Gretna at 8 p.m. Tuesday.
Norfolk Christian will face the loser of the GW-Gretna match on Tuesday at 3pm.